Stanford University Collaborators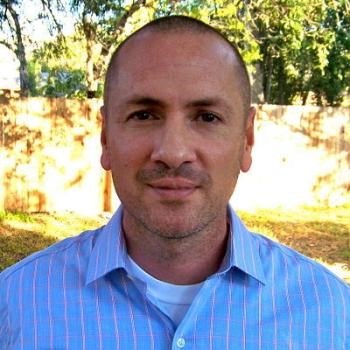 Dr. Ramon Martinez

Assistant Professor
Graduate School of Education
Stanford University
Dr. Martínez is Assistant Professor of Education at Stanford University. He explores the intersections of language, race, and ideology in the public schooling experiences of students of color, focusing on bi/multilingual Chicana/o and Latina/o children and youth. Dr. Martínez is Director of the Center for Comparative Studies in Race & Ethnicity (CCSRE), Stanford's interdisciplinary hub for teaching and research on race and ethnicity to foster evidence-based teaching and research that advances racial justice through the comparative understanding of race. He has published articles in journals such as Linguistics and Education, Research in the Teaching of English, Anthropology & Education Quarterly, Teachers College Record, and Review of Research in Education.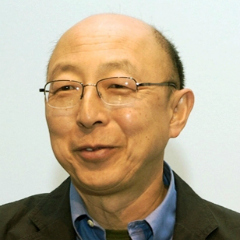 Dr. Kenji Hakuta 
The Lee L. Jacks Professor of Education, 
Emeritus University – Emeritus faculty
Graduate School of Education 
Stanford University 
Kenji Hakuta is the Lee J. Jacks Professor of Education at Stanford University. An experimental psycholinguist by training, he is best known for his work in the areas of bilingualism and the acquisition of English in immigrant students. He is the author of numerous research papers and books, including Mirror of Language: The Debate on Bilingualism and In Other Words: The Science and Psychology of Second Language Acquisition. He chaired a National Academy of Sciences report Improving Schooling for Language Minority Children and co-edited a book on affirmative action in higher education, Compelling Interest: Examining the Evidence on Racial Dynamics in Higher Education. Hakuta is also active in education policy. He has testified to Congress and other public bodies on a variety of topics, including language policy, the education of language minority students, affirmative action in higher education, and improvement of quality in educational research. He has served as an expert witness in education litigation involving minority students. Hakuta received his BA Magna Cum Laude in Psychology and Social Relations, and his Ph.D. in Experimental Psychology, both from Harvard University. He has been on the faculty at Stanford since 1989, except for three years (2003-2006) when he helped start the University of California at Merced as its Founding Dean of Social Sciences, Humanities and Arts. His prior academic appointments have been at Yale University (Psychology), and the University of California at Santa Cruz (Education). He was a Fellow at the Center Advanced Study in the Behavioral Sciences, is an elected member of the National Academy of Education and Fellow of the American Association for the Advancement of Science (Linguistics and Language Sciences).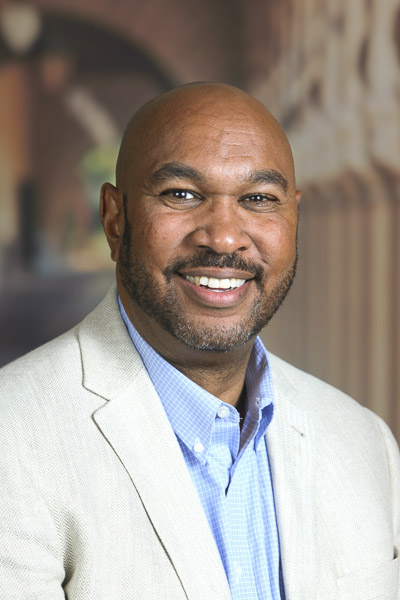 Mr. Eric Abrams 
Chief Inclusion Officer 
Graduate School of Education 
Stanford University 
After a career in higher education that has spanned over 25 years, Stanford University Diversity Officer, Eric Abrams is the first Chief Inclusion Officer at the Stanford Graduate School of Education. This role allows him to work with the brightest minds in education, while pursuing his desire to help build an inclusive and diverse community. Mr. Abrams provides Stanford campus tour for the UTSA Pathways Fellows and answers questions about diversity on the campus.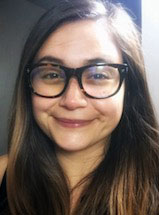 Rosa Chavez, PhD Candidate

Stanford IES Doctoral Fellow Graduate Student 
Graduate School of Education 
Stanford University 
Ms. Chavez is a doctoral student in Mathematics Education and an IES Fellow. She earned an M.S. in Mathematical Sciences and a B.A. in Mass Communication from The University of Texas-Pan American. Before attending Stanford, she worked with the Pharr-San Juan-Alamo Independent School District in South Texas teaching middle school and high school mathematics. Her research interests include policy implementation and its interaction with teaching and learning in the mathematics classroom. Ms. Chavez has been a strong presence to UTSA P-20 Pathways Fellows and pivotal in facilitating connections between UTSA and Stanford. In April 2020, she was invited as keynote speaker at the UTSA iVAPOR 2020, San Antonio, TX Virtual Poster Presentation, and provided feedback to P-20 Pathways Fellows on their presentations.