Stanford University Collaborators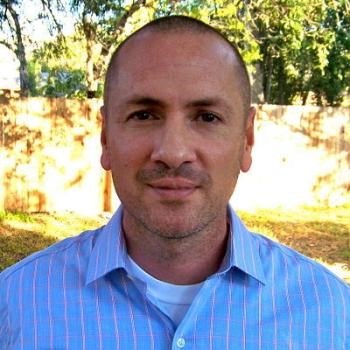 Dr. Ramón Martínez

Associate Professor
Graduate School of Education
Stanford University
Dr. Ramón Antonio Martínez is an associate professor in the Graduate School of Education and the Center for Comparative Studies in Race and Ethnicity at Stanford University. His research explores the intersections of language, race, and ideology in K-12 public schools, with a particular focus on literacy learning among multilingual children and youth, and the preparation of teachers to work in multilingual settings. In addition to his long-term, community-engaged, and ethnographically informed research, Dr. Martínez actively supports pre-service teachers through his ongoing work in the Stanford Teacher Education Program (STEP). His scholarship has been published in journals such as Anthropology & Education Quarterly, International Multilingual Research Journal, Language Policy, Linguistics and Education, Modern Language Journal, Research in the Teaching of English, and Review of Research in Education. Dr. Martínez earned his Ph.D. from the Division of Urban Schooling in the Graduate School of Education & Information Studies at the University of California, Los Angeles.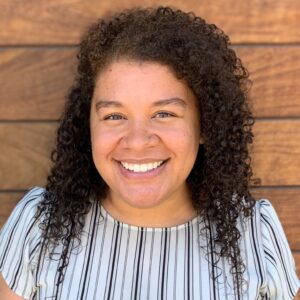 CoCo Massengale, Ph.D. Candidate
Ph.D. Candidate in Education
Ph.D. Minor, Comparative Studies in Race and Ethnicity
Graduate School of Education
Stanford University
CoCo Massengale is a doctoral candidate at Stanford University in the Graduate School of Education's program in Race, Inequality, and Language in Education. Her research explores the racialization of literacy and sits at the intersection of literacy studies, the history of education, and Black Studies. CoCo is a founding member of Stanford's group on Critical Studies of Blackness in Education for which she received the James W. Lyon's Award for Service in 2022. Her dissertation work, Literacies for Liberation: An Archival and Ethnographic Study of Black Literate Lives Across Time, is funded by the National Academies of Science, Engineering, and Medicine's Ford Foundation Dissertation Fellowship. CoCo received her BA in Sociology from Stanford in 2009 and spent 10 years as a researcher at a not-for-profit organization before returning to pursue a doctorate. When she's not reading, writing, or teaching, you can find her spectating women's sports or battling campus wildlife with her beloved dog Junior.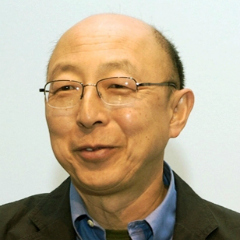 Dr. Kenji Hakuta 
The Lee L. Jacks Professor of Education, 
Emeritus University – Emeritus faculty
Graduate School of Education 
Stanford University 
Kenji Hakuta is the Lee J. Jacks Professor of Education at Stanford University. An experimental psycholinguist by training, he is best known for his work in the areas of bilingualism and the acquisition of English in immigrant students. He is the author of numerous research papers and books, including Mirror of Language: The Debate on Bilingualism and In Other Words: The Science and Psychology of Second Language Acquisition. He chaired a National Academy of Sciences report Improving Schooling for Language Minority Children and co-edited a book on affirmative action in higher education, Compelling Interest: Examining the Evidence on Racial Dynamics in Higher Education. Hakuta is also active in education policy. He has testified to Congress and other public bodies on a variety of topics, including language policy, the education of language minority students, affirmative action in higher education, and improvement of quality in educational research. He has served as an expert witness in education litigation involving minority students. Hakuta received his BA Magna Cum Laude in Psychology and Social Relations, and his Ph.D. in Experimental Psychology, both from Harvard University. He has been on the faculty at Stanford since 1989, except for three years (2003-2006) when he helped start the University of California at Merced as its Founding Dean of Social Sciences, Humanities and Arts. His prior academic appointments have been at Yale University (Psychology), and the University of California at Santa Cruz (Education). He was a Fellow at the Center Advanced Study in the Behavioral Sciences, is an elected member of the National Academy of Education and Fellow of the American Association for the Advancement of Science (Linguistics and Language Sciences).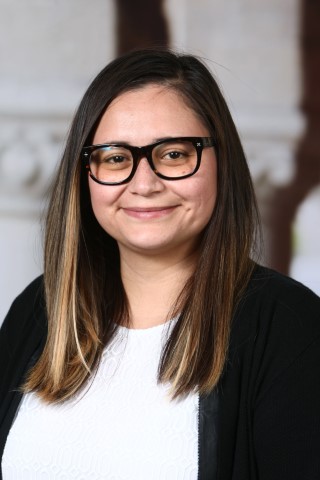 Dr. Rosa Chávez

Assistant Professor
Educational Psychology, Leadership, & Counseling
Texas Tech University
Dr. Rosa Chávez is an Assistant Professor in the department of Educational Psychology, Leadership, & Counseling. She earned her doctorate in Curriculum and Teacher Education from Stanford University. Her research centers around policy implementation and its interaction with teaching and learning for students from historically marginalized communities. Her recent work includes projects that look at teachers as institutional actors of policies in Texas and California, how Latine pre-service teachers engage in negotiating anti-Blackness within Latinidad identity, and how in-service teachers engage in culturally and linguistically responsive teaching in Dual Language programs.
Prior to joining Texas Tech, Dr. Chávez taught various courses that focused on equity, elementary and secondary mathematics methods, teacher identity, and leading change in schools at Stanford University and Santa Clara University. She was also a middle school and high school mathematics teacher in the Rio Grande Valley.