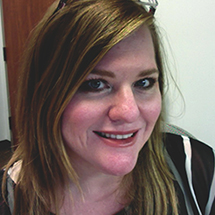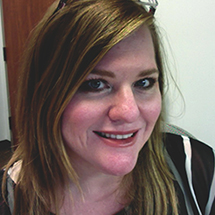 After seven years in the field as an advertising & marketing creative, graphic designer and media specialist, Madden sought her terminal M.F.A. in the School of Communication Arts from Savannah College of Art and Design-SCAD. In Savannah, her current perspectives would take shape beyond graphic design & media production into more contemporary examinations of strategic communication and visual rhetoric; her MFA thesis was accomplished during the 2012 Barack Obama national campaign and election. Her MFA thesis titled, "Own your Vote," exhibits and explores these developing ideas of political graphic design and visual persuasion. 
Her scholarship continues to evolve and deepen her contemporary focus of visual communication into research interests of digital marketing, customer-centered design, project-based learning & teaching methods, as well as consumer behaviors & brand awareness in the digital age of marketing and advertising.  
In addition to teaching undergraduate and graduate courses for the UTSA Department of Communication, Madden serves as the department's Internship Coordinator, as well as co-webmaster, and publisher for the department's e-newsletter, "COMM One, COMM All." Since 2015, Madden has also contributed, organized, chaired and co-chaired the department's annual on-campus conference, "COMweek, every Spring. 
Beginning in Spring 2015, Madden began serving as the Faculty Advisor on Record for the American Advertising Federation (AAF) College Chapter at UTSA. Since Spring 2016, Madden has taken three teams of UTSA students to the National Student Advertising Competition (NSAC) to compete at the AAF District 10 NSAC & Convention, "ADvent10n." The NSAC team from UTSA competes in the form of developing an Advertising Campaign Plans Book & LIVE Pitch for a national brand against 19 other university teams from Texas, Oklahoma, Louisiana and Arkansas—since 2016, the team has developed campaigns for Snapple®, Tai Pei® Frozen Cuisine, and Ocean Spray®. 
In early 2017, Red Madden became a member of the International Academy of Business Disciplines (IABD) under the mentorship of Dr. Ali Kanso and Chair Paul LeBlanc. In both 2017 & 2018, Madden has presented ongoing research at the annual IABD conferences, in the Advertising and Marketing Communication tracks. 
Degrees 
•M.F.A. in Graphic Design, Savannah College of Art and Design (2012) 
•B.F.A. in Communication Design, Texas State University-San Marcos (2003) 
Recent Courses 
•COM 1043 | Intro to Communication 
•COM 3533 | Writing for Public Relations 
•COM 3623 | Commercial Publications 
•COM 3413 | Digital Media Production I 
•COM 4723 | Digital Media Production II 
•COM 4933 | Internship in Communication 
•COM 4911 & COM 4913 | Independent Studies in Communication 
•COM 5623 | New Media Design and Production 
•COM 6953 | Graduate Independent Study