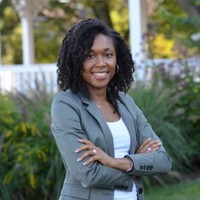 Dr. Jessica Andrews Todd
Research Scientist
Cognitive and Technology Sciences (CATS) Center
Education Testing Services
Dr. Jessica Andrews-Todd is the Principal Investigator for UTSA pathways grant and a Research Scientist at ETS. She holds a Ph.D. in Learning Sciences from Northwestern University. Her research leverages her knowledge of cognitive and learning sciences theories and findings to (1) design digital environments suitable for capturing evidence of individuals' collaborative problem-solving and related skills, and (2) develop and apply approaches for identifying individuals' collaborative problem-solving skills from their actions and discourse. Jessica also examines the cognitive processes underlying collaborative learning, focusing particularly on how people acquire accurate and inaccurate information as a function of their collaborative experiences.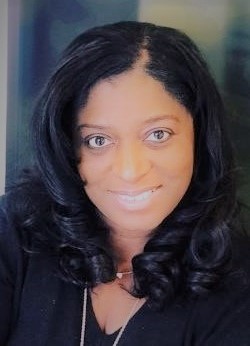 Dr. Jhan Doughty-Berry, ETS
Executive Director, Talent Management & Strategic Relations at ETS 
Education Testing Services 
Dr. Jhan Doughty-Berry is the Senior Program Advisor for the National Assessment of Educational Progress in the Research & Development Division at ETS in Princeton, New Jersey.  She is responsible for the strategic design and implementation of diversity, equity, and inclusion efforts for the NAEP-R&D program which includes talent attraction, identification, recruitment, and retention efforts as well as establishing and cultivating external relationships and partnerships with colleges/universities and organizations.
During her tenure at ETS, Jhan has designed and led national talent initiatives for NAEP as well as opportunities for individuals to work in other areas of the organization.  The NAEP undergraduate and graduate corporate internship programs have provided project-based learning experiences within R&D for over 150 traditionally underrepresented students from over 15 Historically Black Colleges (HBCUs) and Hispanic Serving Institutions (HSIs).  She has also established partnerships with colleges/universities to expose students to the work in NAEP and careers in R&D which have resulted in research institutes at Howard University and Xavier University of Louisiana where over 700+ students have received no-cost training in statistics and research as well as internship and employment opportunities. She has co-designed and implemented internal initiatives at ETS aimed at providing learning, talent development, leadership, change management and retention efforts to enhance both individual and team success including externships, co-op placements and leadership development programs. She currently leads two national talent networks for R&D for underrepresented undergraduate and graduate students that directly addresses the talent pipeline and provides learning, professional development, and networking opportunities.
Prior to her roles at ETS, Jhan worked for over 10 years in higher education and for a state agency.  She served as an Adjunct Assistant Professor at Miami University of Ohio and The Pennsylvania State University and the junior college level at The University of Cincinnati-Clermont.  She also worked at the high school level with students with disabilities as the Director of the School to Work Transition Program for the Florida Office of Vocational Rehabilitation-Hillsborough County Public Schools.
Jhan has been recognized as one of the Top 25 Women in Higher Education by Black Enterprise Magazine and was named a 2020 Alumni Fellow, the highest distinction given to alumni, by The Pennsylvania State University.  She is also President of the Mother Seton Academy Elementary School Board and The College of Education Social Equity Alumni Network for The Pennsylvania State University.
A former mental health counselor, Jhan earned doctoral and master's degrees in Counselor Education with a concentration in Psychiatric Rehabilitation Counseling & Clinical Psychology from The Pennsylvania State University and a bachelor's degree in Psychology from Xavier University of Louisiana.  She also completed a National Institute of Mental Health (NIMH) post-doctoral fellowship in Psychiatry & Epidemiology & Public Health at Yale University School of Medicine.