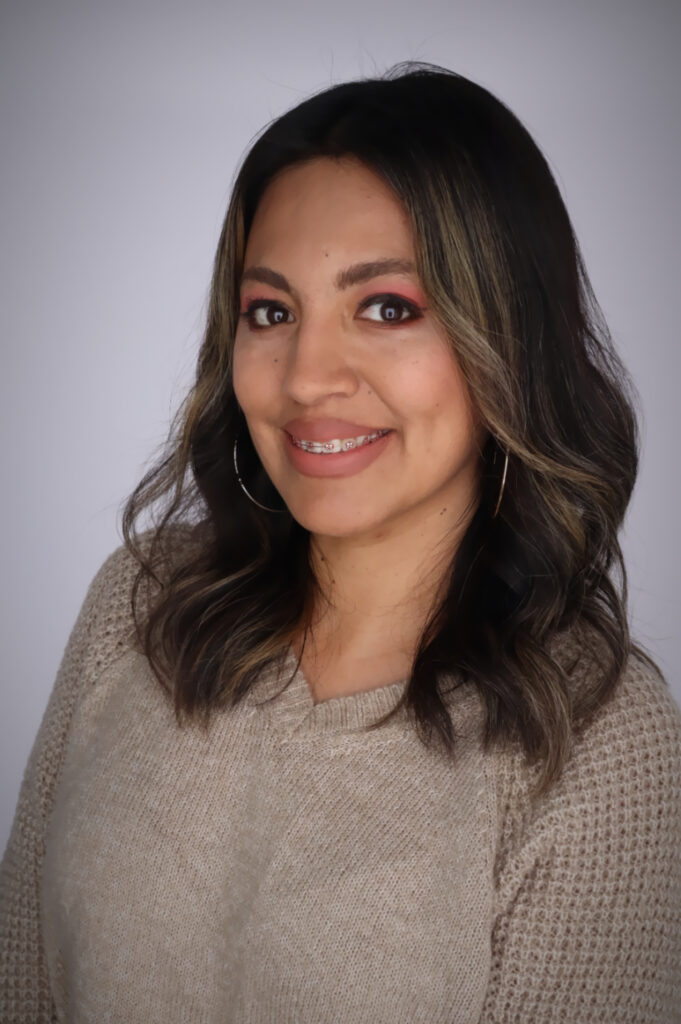 Brenda Valdes was born across the border in Allende Coahuila Mexico and moved to San Antonio a little over a decade ago. After being a stay-at-home mom for years, she decided to go back to school. Valdes graduated with honors from San Antonio College and transferred to UTSA in the fall of 2022. She is majoring in Psychology and minoring in Sociology. She is the first one to go to college from her family, but she says that she hopes won't be the last one.
Valdes is a member of the Phi Theta Kappa Honors Society and Honors College at UTSA. Her school involvement is very important as well, thus she joined the Organization Active Minds where she holds the officer position of Volunteer Coordinator. She also recently was nominated by the President of UTSA to be part of the President Advisory Student Council. Nevertheless, Valdes is very concentrated on the program of UTSA Pathways where gets to explore the amazing field of research.
Brenda became a U.S. Citizen in 2021 and that event created an interest in civic engagement that prompted her to seek an internship with the Texas Senate, where she is now an intern for the Spring of 2023. She is a mother of three and enjoys outdoor activities, such as hiking, trail walking, running, and camping with her family.
Research Focus
Valdes is currently working on her research called "Higher Education: The Great Equalizer and Hope of Inter-generational mobility for Hispanic adult learners in the State of Texas" She analyzes data to investigate the effects of non-traditional students in the family core and the larger society.
Her argument is based on the numbers that emerged from the U.S. Census that state that every year only 30% of graduated high schoolers continue to a higher ed institution. Tha 70% that did not continue find it very difficult to get back to school. Some of them are older, are parents, and work full-time. However, if they decide to get back to school, the successful rate is greater.
Additionally, their offspring is more likely to attend college if they see their parents doing it. This information puts into perspective the lack of investment from universities in this community of students. I strongly believe that Universities should target not just high schools but also other industries where individuals usually visit, work, or attend. She decided to narrow it down to Hispanics because according to the same U.S. Census, this community is the fastest growing, less educated, and the poorest in the state of Texas.